Miami Thread Home Current Products
Manufacturer of the highest quality thread Performance Thread Sewing Thread
Proudly made in the U.S.A. About Us Contact
Phone: 828.438.2791 Fax: 828.438.0320 Drexel, NC - U.S.A.
---
Color Policies:
Here at Miami Thread we pride ourselves in the skills our dye house has developed
over the years during our ascent to industry leadership. In addition to commercial matches,
color cards, and creating new colors to meet customer demands, Miami Thread is capable
of commercially matching shades off other manufacturers' color cards.
For Special colors full dye lots are required (See: Dye Machine Yields).
If you have any questions regarding the abilities of our dye house,
please contact us for further assistance.
Miami Thread Basic Color Card:
This color card is applicable for Cotton covered Polyester, Polyester wrapped Polyester, and 100% Spun.
Miami Thread also offers commercial matches for any color your product requires.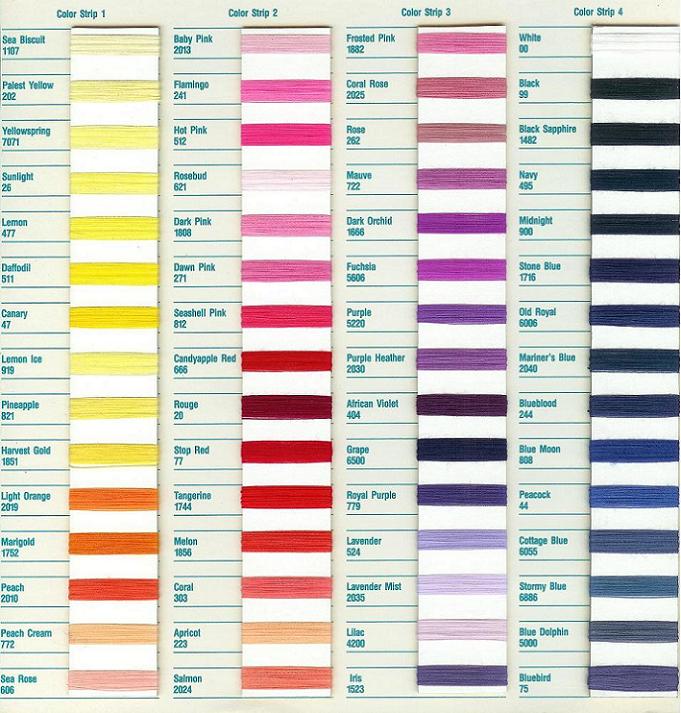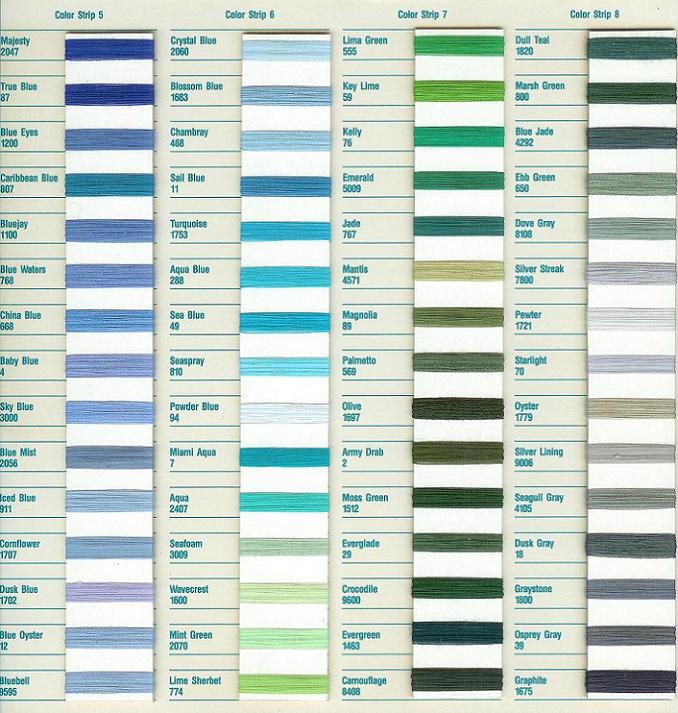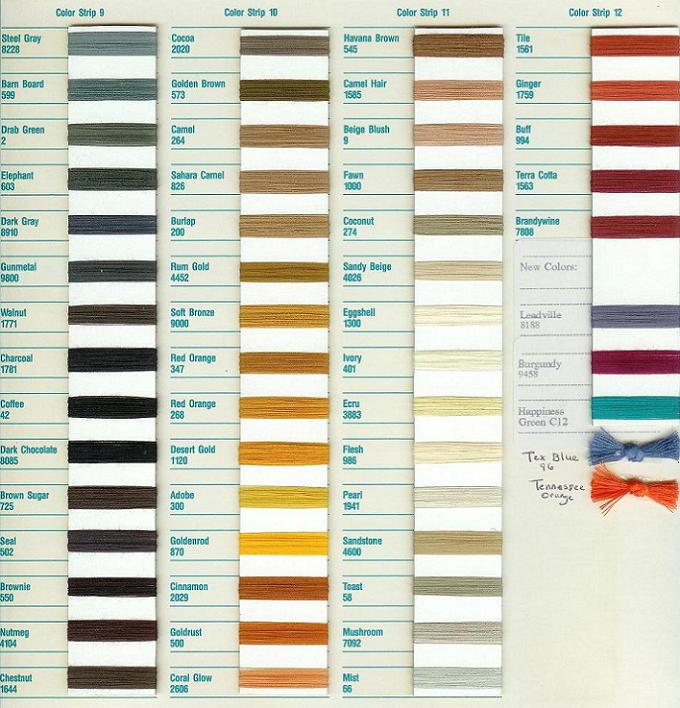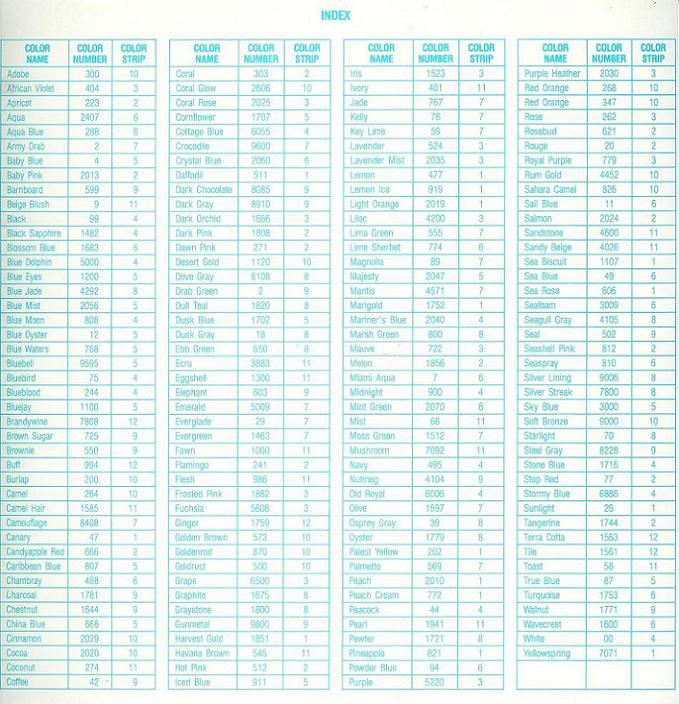 Nomex® Color Card:
The Colors Below are just examples of the variety of colors Miami Thread is capable of creating in our
Spun 100% nomex® product line. In Addition, Miami Thread offers color creation and
commercial matches for any color your product requires.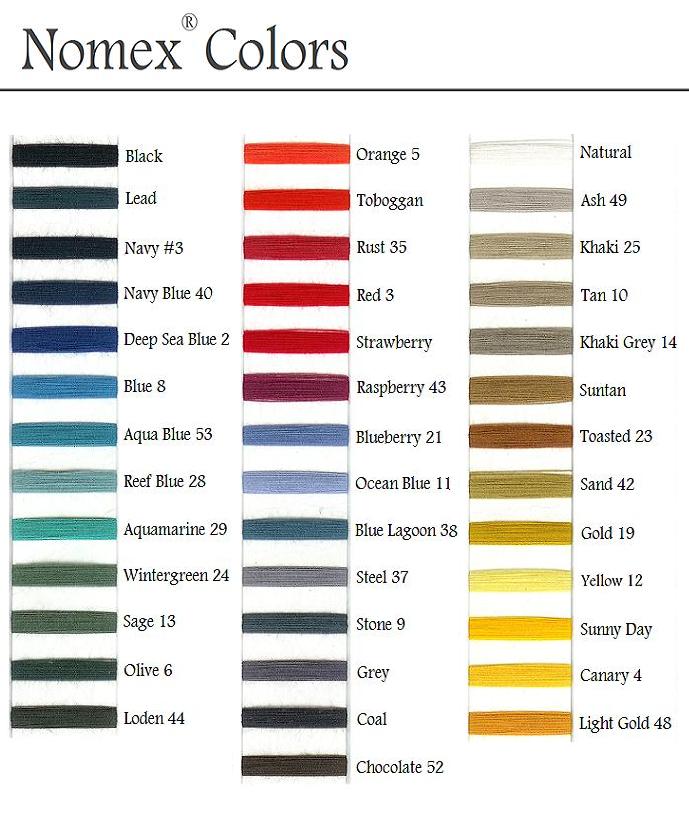 *Important Note*
Due to differences in computer monitors and color settings, the colors shown above
should not be expected to be exact representations of the actual colors produced.
For the Best quality colors and commercial matches, we recommend providing
Miami Thread with a sample of the color required for your product.
---
US Military Specifications - UL Certifications
Kevlar® and Nomex® are DuPont registered trademarks
Property of Miami Thread - All Rights Reserved 2008-2010
Contact: -828.438.2791